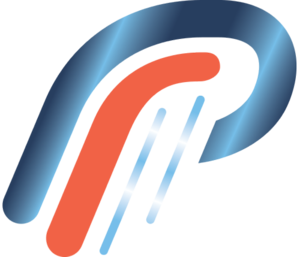 Case study: How Fillip helps keep the arrow pointing up for a Calgary small business
Plumb Run Mechanical is having a good run.
The Calgary-based plumbing and heating business run by Ely Ryan has seen a healthy uptick in business over the past year. Thanks in part to a stellar reputation built on high quality standards and responsiveness to customer needs, but like most growing businesses, they've had to improvise when it comes to managing expenses like fuel.
Service work is time sensitive and requires them to be mobile throughout Calgary and its surrounding areas, so optimizing the time it takes for filling up the gas tank is crucial to growing the business.
According to Ely, fueling up company vehicles hasn't always been as easy as it sounds.
"In the past, employees have had to buy their own gas, which would later be reimbursed to them; that works great until the employee is short on personal funds. Then we'll need to take extra time out of the day to meet and fill up together using the company card or they'll phone and interrupt me in the middle of a call with a customer to give out a credit card number over the phone to a gas attendant. As a professional—that's not ideal."
That's a lot of wasted time. And for Plumb Run, time is limited.
"We need time to properly investigate, diagnose, and repair plumbing issues quickly for both the customer and the company, and we also need time to personally engage with the customer so they're confident in our work. So anything that can save us time is valuable," says Ely.

That's where Fillip came in. With simple, app-based payment, his employees use the Fillip app to pay for gas at any station using tap—no more reimbursement, driving around to find the right station, or phoning in card numbers.
Accounting for the time saved not only on fueling runs but on bookkeeping and reporting, Ely estimates that Fillip is saving his business 5-6 hours per month—and that's with only two employees.

"I like keeping my guys on the road and being really efficient with their time. With Fillip it's super easy—I don't need to worry about fuel anymore."
As the business continues to grow, Fillip is ready to grow with them. With a few taps, Ely can add new employees to his account streamlining the fueling needs of his fleet as the business scales.